How To Plan Your Week
Set some time out where you can focus on planning in advance of the upcoming week. The evening before the new week begins is a good time.
Make a list of everything you really wish to get done during that week. You don't need to think too long term - the focus is on your upcoming week.
If you have things you would likely plan on other weeks also, create a template of that task or entry within your DayViewer Fast Planner and push into the days you need. Or create the initial entry and recur it weekly (the recur method is better if the time and details of the event are regular).
Now you have a few entries in your calendar. You can use the fast planner as a weekly calendar planner (as it shows the current week by default) - Or you can switch to the weekly view, (or work week view) of your main calendar.
Plan around the core events of your week, but remember to leave some buffer time when things are a bit too close together in case of task overruns.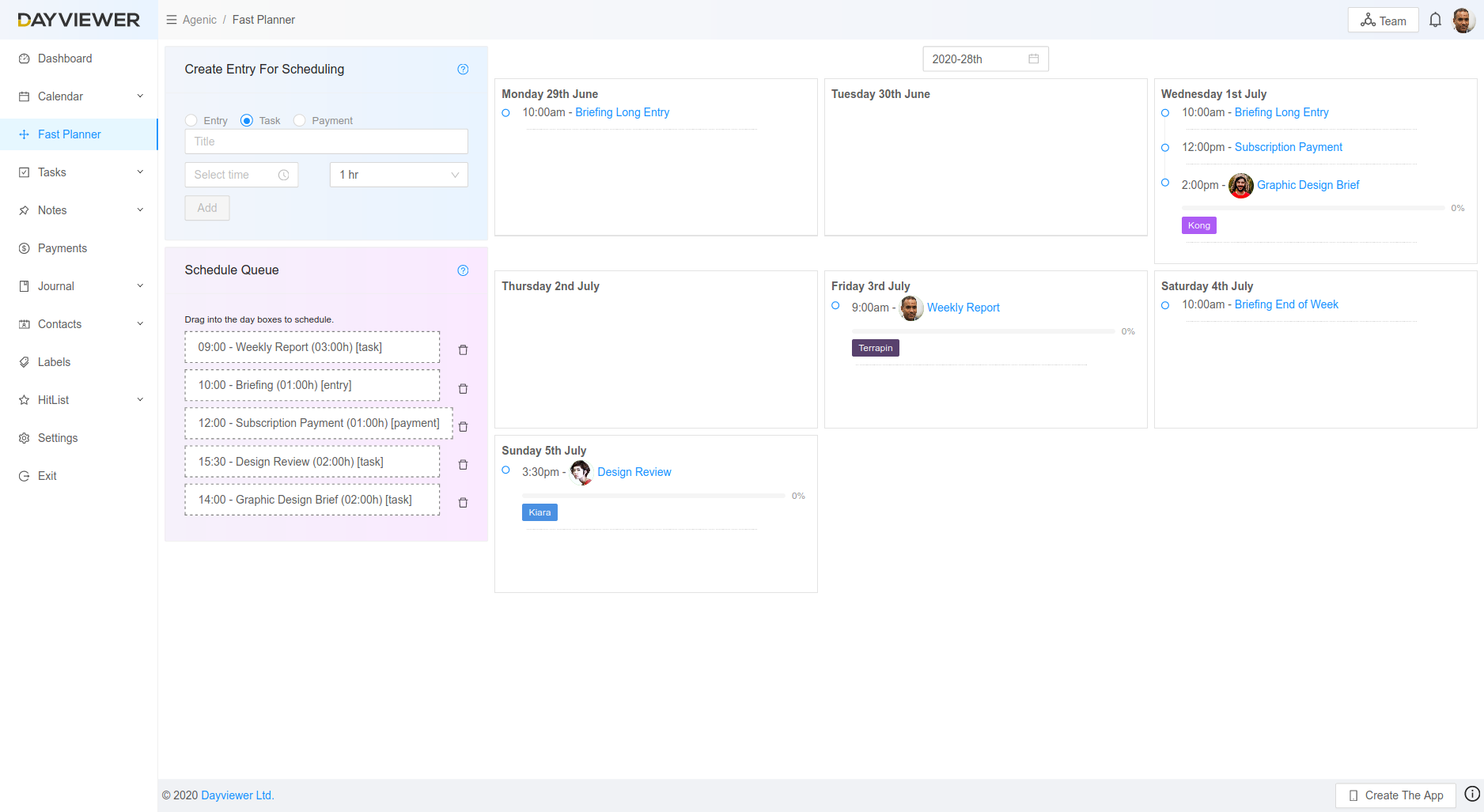 The calendar has a week view set where you can create and edit entries
Fast planner is a drag and drop planner where you can create templates of entries and move them into the day you need to schedule it
Recur events, tasks and payment reminders weekly as needed