Step 2
Great, Now let's add some more details, maybe we need a procedure so that in the event of this being a Team Task, everyone will know how to make a perfect cup of tea using the same method. Let's do this by going back to the Tasks Card View area.
Next Click on the Edit Icon - as shown in the image below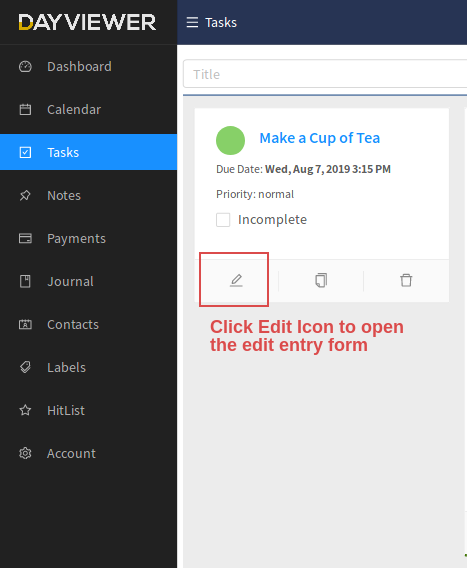 The edit form will open as shown below, once opened, you will see that it is populated with that tasks information. We want to add a list to this task - so we select the List tab on the form.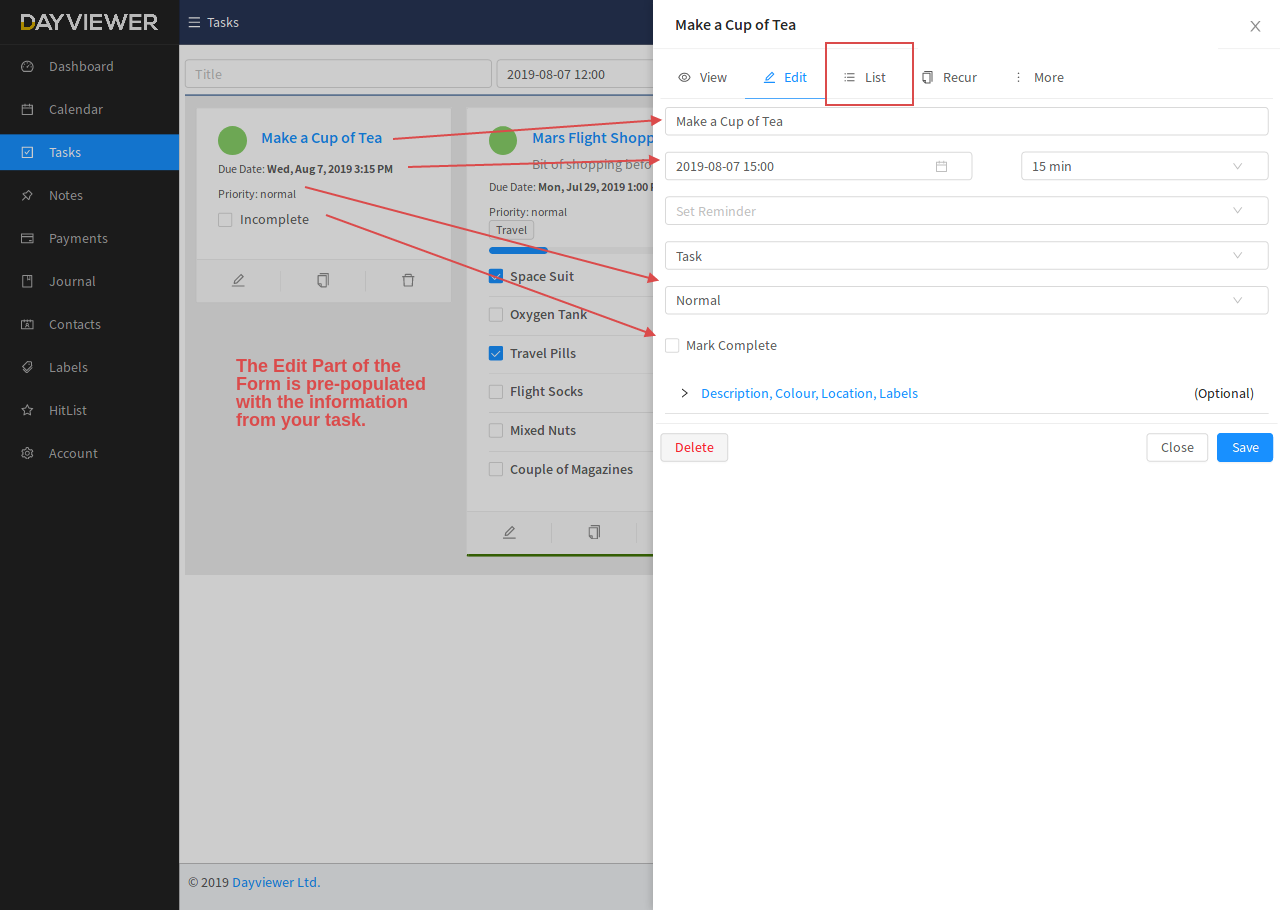 Step 3
Next we need to fill out the form with our procedure, simply copy a few list items as shown in the image below (or make up your own!)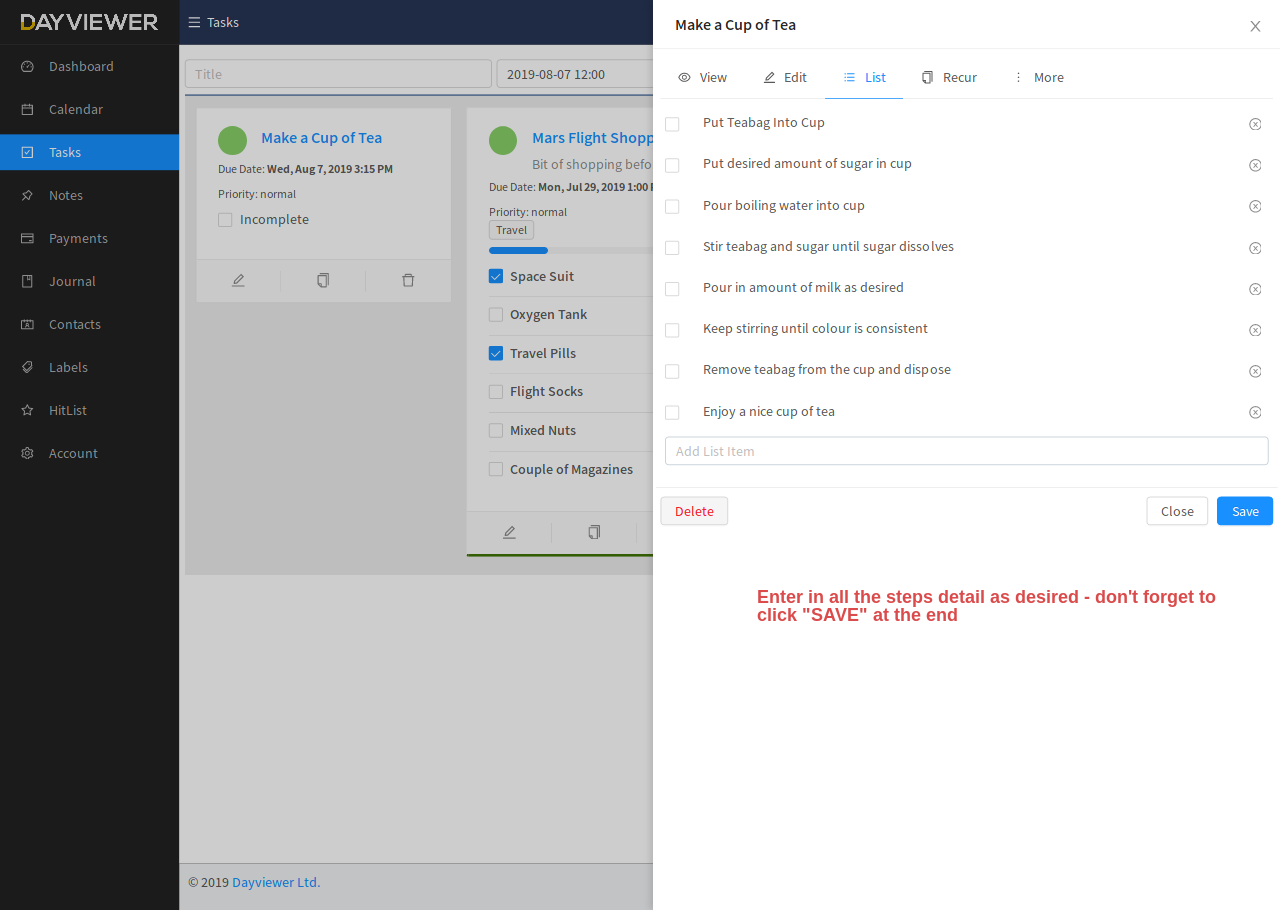 Once that is all done, click Save button and you will return to the Task Cards View
All done, we now have a full task with a procedure all set up!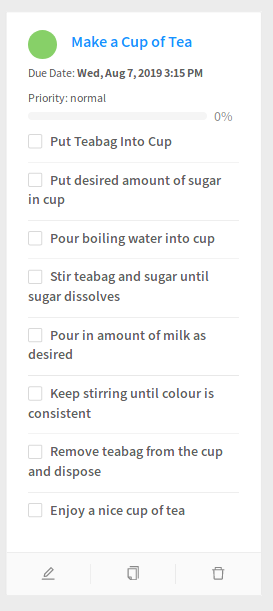 Step 4
Let's have a quick look at the calendar and some of the views available
Mouse Over the button with 3 vertical dots a menu of available views will show up here. Select each to see how your task will appear in each view.