Label Note & Task
Great, we have a note and a task. They are both a very similar theme - let's tie them up together with a label. maybe "Beverage"
The best way to create a label is to go to the Labels section in DayViewer.
Next, enter Beverage in the Add Label form field. Choose any colour you like for this label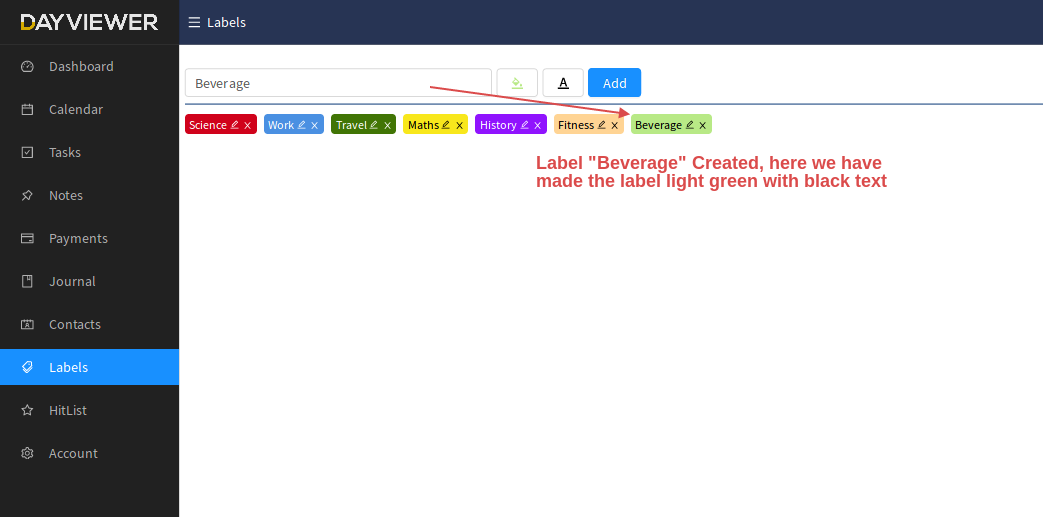 The label has been created now apply it to the entries you need to attach the label to.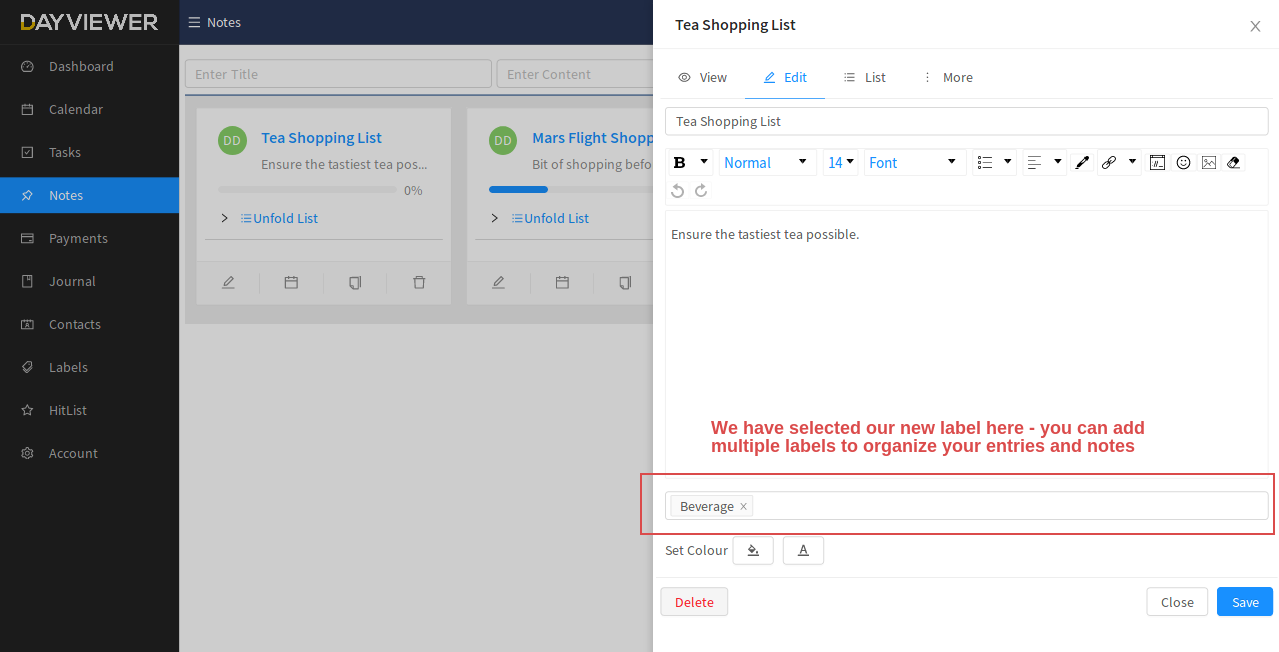 You know the label has been applied when the lower border changes to the background colour of the label. There is also a tag with the label name in the Entry Card itself.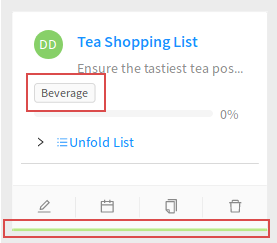 Once that is all done, do the same with the Task we made in the Quick Start tutorial.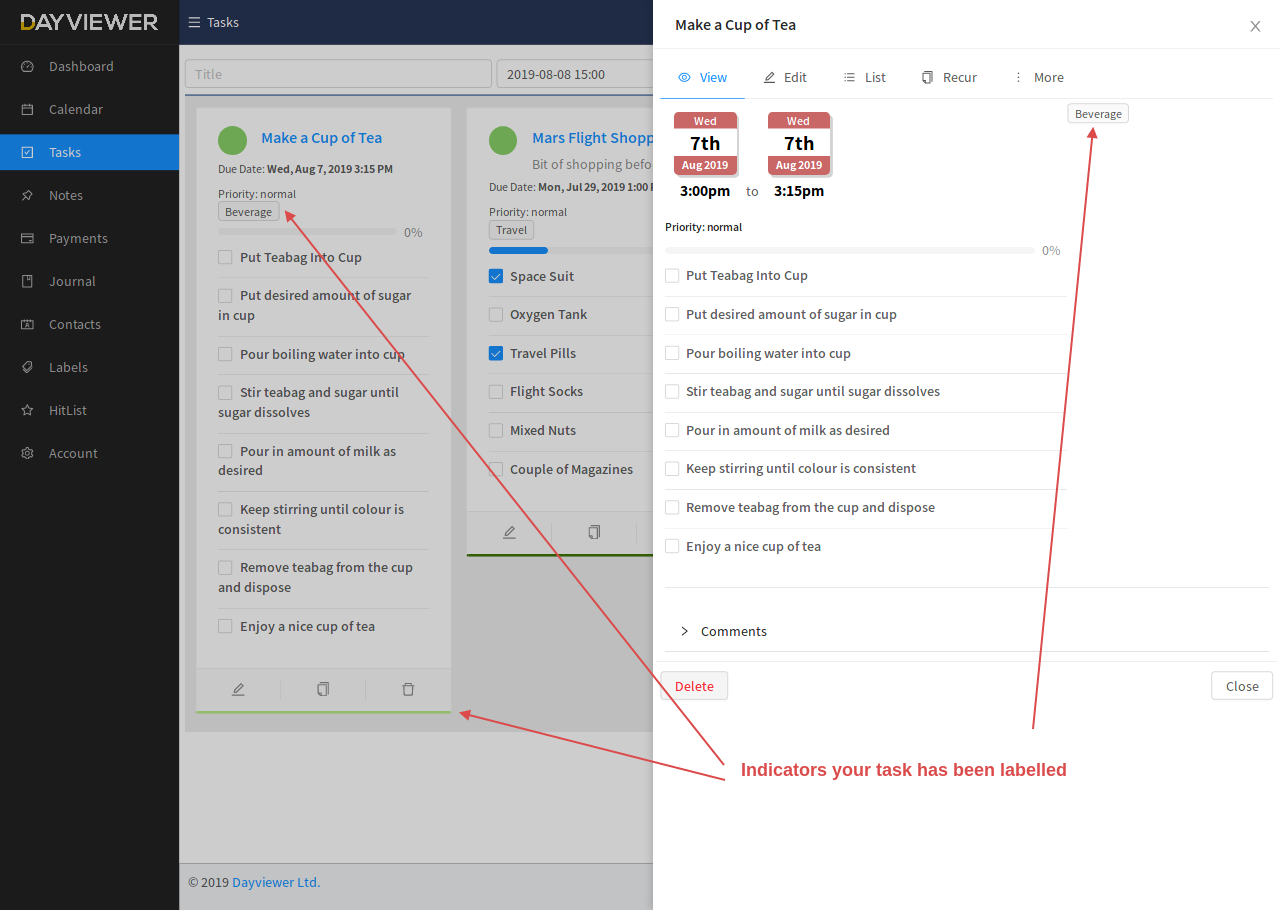 Done, we now have a task and note similarly that are bound together by a label - Beverage!