How to Make the Same Task Appear On Other Dates
If you have been following on the tutorials, you should have a few "Tea" related entries labelled Beverage. Use these or any other test entry you have created. After logging into DayViewer, from your calendar, select the "Make a Cup of Tea Task entry. The side panel view entry / edit form will open.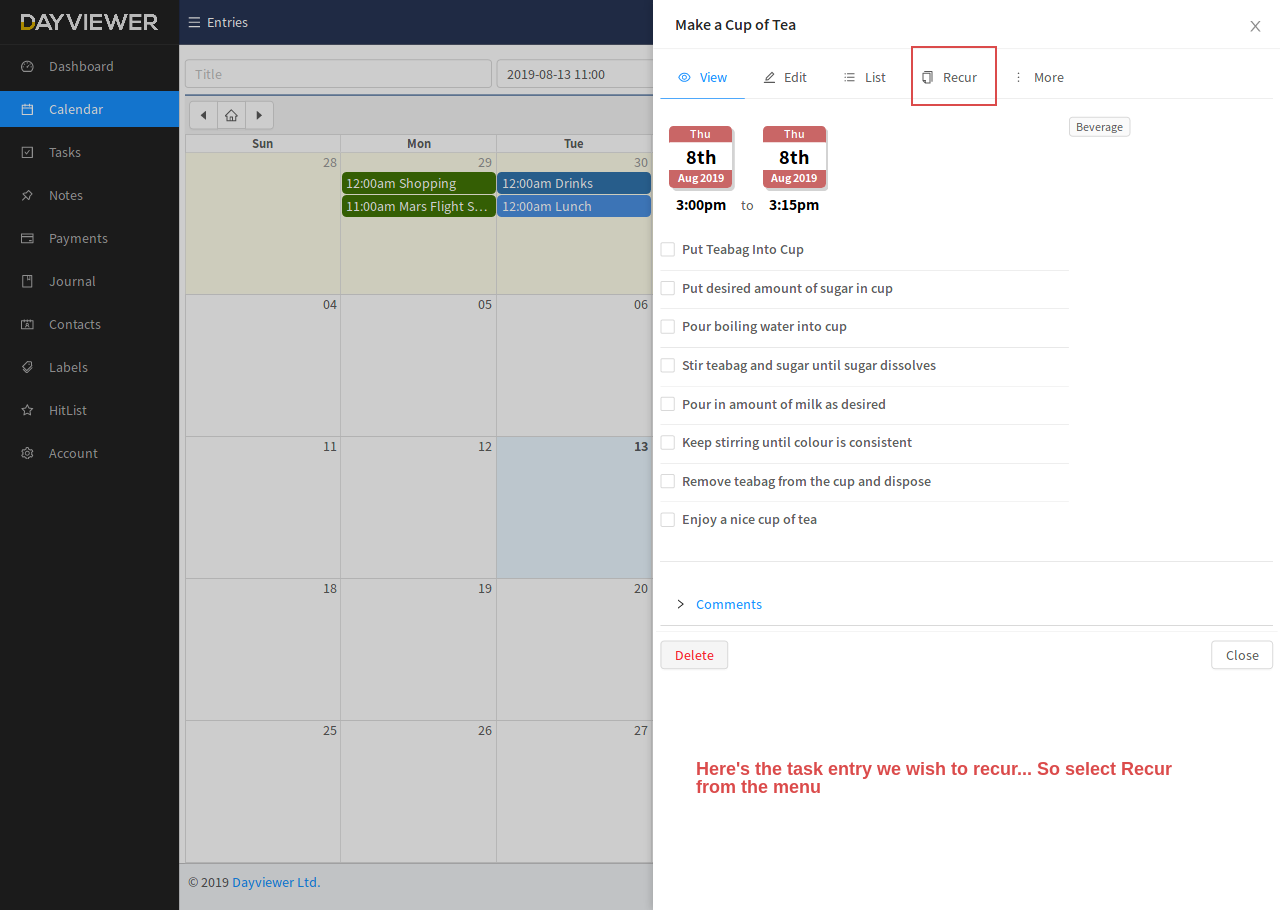 Next click Recur tab on the top menu. A small calendar will show up. Select the dates you wish for the entry to be copied to.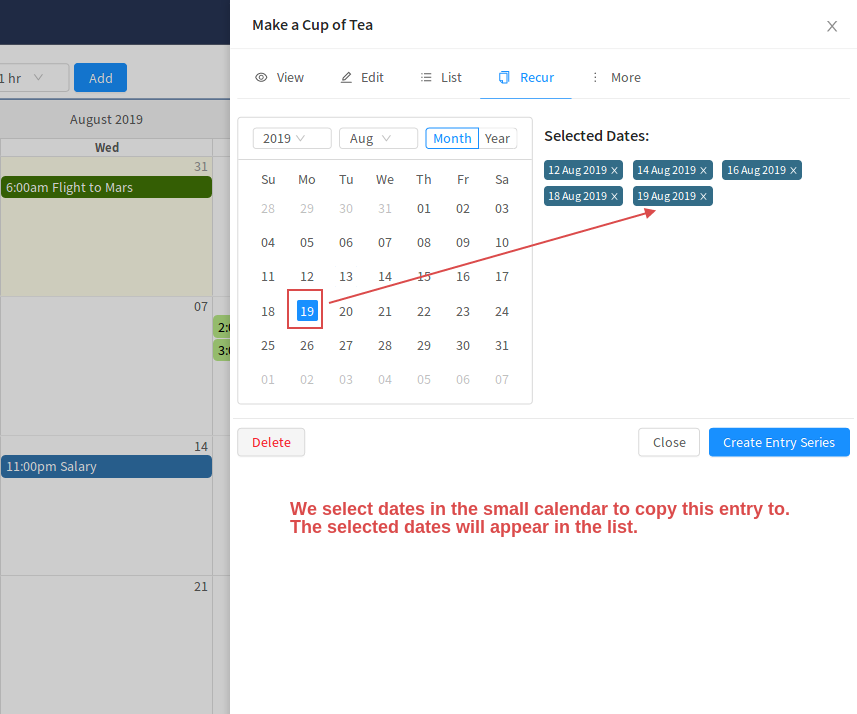 After clicking Create Entry Series button. You can go back to your calendar (refresh if necessary) and the new entries will show as image.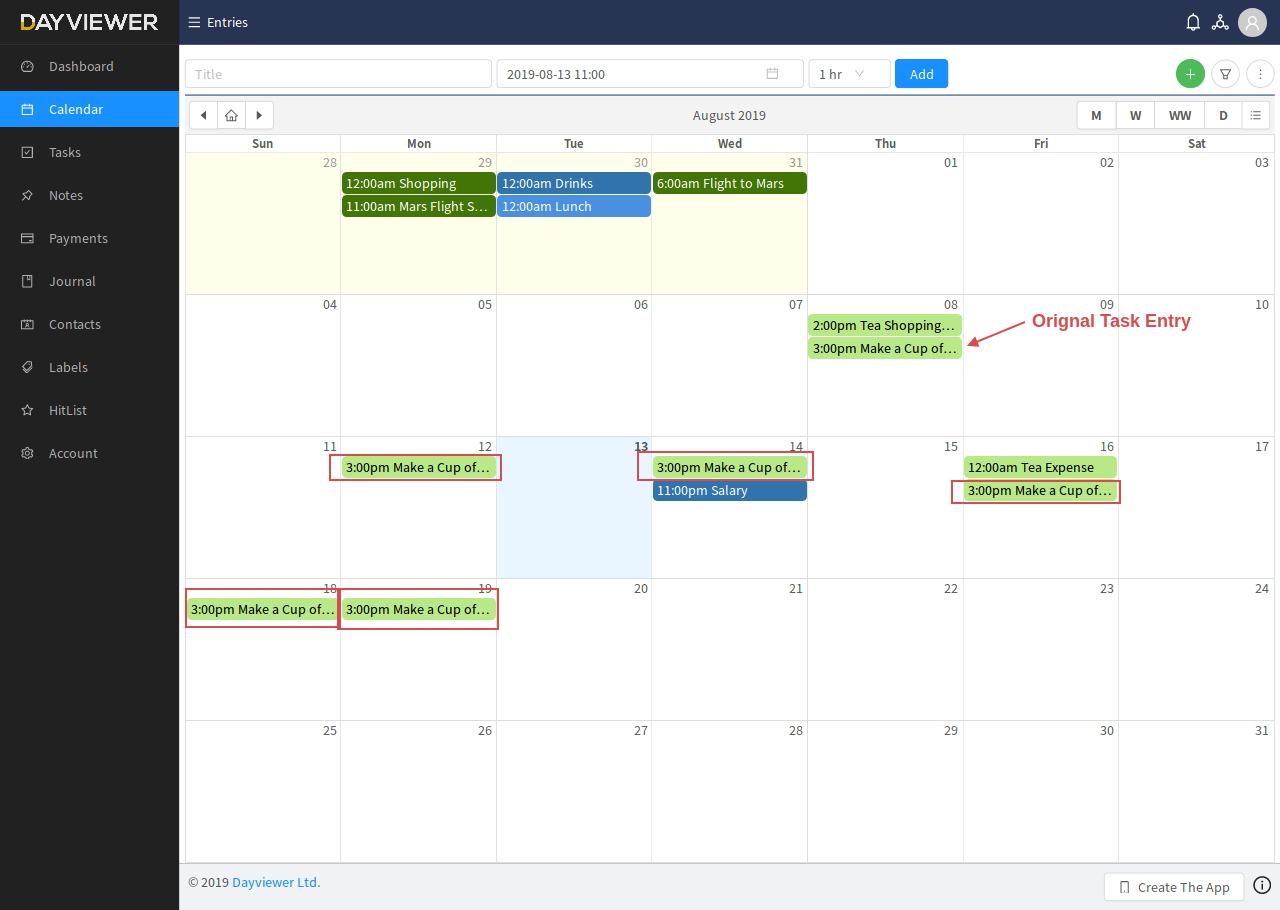 You will note that all details are copied to each entry. In your dashboard view - if there are any task entries copied prior to the current time, they will show up on the Overdue list - for this example we have a few as indicated in the image below.